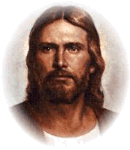 And Jesus came up and spoke to them, saying, "All authority has been given to Me in heaven and on earth. Go therefore and make disciples of all the nations, baptizing them in the name of the Father and the Son and the Holy Spirit, teaching them to observe all that I commanded you; and lo, I am with you always, even to the end of the age."
Matthew 28:18-20
The final commission of our Lord and Saviour Jesus Christ before He ascended into heaven
Reaching every Nation with the Love of Christ Jesus
How can a country that has so much beauty, hide so much Poverty, Starvation & Death?
The Turkana People Tragedy
A people that are dying of thirst and starvation.
HELP US TODAY to help the Turkana people of Lodwar
Could you ever imagine what it must feel like to see the animals that your family rely on for milk & food dying one at a time, knowing within your own heart that during any drought the animals are always the first to die and within days of watching your last animal die, your first baby/child will die, although you have gone without food to feed your children it wasn't enough.
​
The Turkana people are in that situation, feeling neglected and forgotten by their own government, most of the world haven't even heard about the Turkana people or that Lodwar is the hottest place in Kenya. Their tragedy has never hit the headlines or the world news on our televisions.
In the 2019 Census there are 1,016, 174 Turkana people living in Kenya and 82,970 of those people are living in Lodwar according to that same census. That is almost 83,000 people who could perish without your help. PLEASE HELP TODAY.
Water in Kenya is becoming very hard to find and in Lodwar it is becoming almost impossible to find any lifesaving water as you will see from the photograph of people digging holes in a desperate bid to find just one bucket of water.
Church For All Nations have quickly organised for a water purifying tank to be installed in the grounds of our church in Lodwar for every person in Lodwar to use, the installation was completed just before the expected rainy season.
Unfortunately, we cannot control the weather and once again no rains have come. Lodwar, has certainly earned its name as the hottest and the driest place in Africa. It is now three years since the Turkana people in Lodwar have seen any rain.
Water Purifying Tanks!
Water tanks without any water are useless but a problem that we have quickly rectified by purchasing enough clean water to fill our water tank, this will continue for the unforeseeable future, our major problems are the lack of funding. We are prayerfully asking for your support today
Sinking a well for the people of Lodwar!
Water purifying tanks are an excellent way of quickly getting clean water to those people who are dying through drinking diseased water, the problem with those water purifying tanks is that they rely on filling up with rainwater, when there is no rain, those tanks stay empty and can only be filled by purchasing water.
The answer to this problem is to sink our own well for the people of Lodwar, but this cost money that we do not have due to the lack of donations that was originally caused by the Covid19 pandemic. It is with a sad heart that giving of donations have never recovered since before the pandemic started.
COULD YOU HELP US TODAY? Prayer is also very important, and we also ask for your prayers, but always remember that praying and giving go hand in hand.
​
Every man according as he purposeth in his heart, so let him give;
not grudgingly, or of necessity: for God loveth a cheerful giver.
2 Corinthians 9:7
Starving Turkana people of Lodwar.
Could you ever imagine being in the desert with no food and no water, the heat of the day, beating down upon your body, you try to move but your legs just can't go on, you try to speak but your tongue is swelling through the lack of water.
It isn't pleasant to hear such stories as these, but the people of Lodwar are dying every minute of every day in such a way as this, Men, Women, CHILDREN & BABIES.
Where there is no food or water caused by drought, everyone suffers and will eventually die, no-one will escape the pain, suffering and death caused by, YES! a lack of rain, but also by a world that no longer cares about its fellow man, until, in some way, it affects them personally.
Jesus paid the ultimate price for our sins, through His love for the world He carried our sins upon His pure and Holy Body on the cross of Calvery, paying the ultimate price for our sins.
I am asking you today to show the love of Christ by helping those who are dying of hunger and thirst today.
Many God bless you and keep you all safe.
As humans we were created in God's image, can we stand by and do nothing or are we going to step forward and help these people today?
It is so easy to turn away and do nothing or to just say that we will pray for them, but before you do that, listen to what God is saying to you through the crying hungry mouth of a staving baby.
Please help us by donating TODAY!
Thank you & God bless you all.
Extreme droughts affect millions of people
The people die where they fall
How can a country that has so much beauty, hide so much Poverty, Starvation & Death?