Reaching every Nation with the Love of Christ Jesus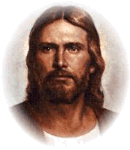 And Jesus came up and spoke to them, saying, "All authority has been given to Me in heaven and on earth. Go therefore and make disciples of all the nations, baptizing them in the name of the Father and the Son and the Holy Spirit, teaching them to observe all that I commanded you; and lo, I am with you always, even to the end of the age."
Matthew 28:18-20
The final commission of our Lord and Saviour Jesus Christ before He ascended into heaven
Reading the Bible in One Year
Church For All Nations Daily Reading Programme, (Reading through the Bible in One Year.)
Todays Scripture Reading is taken from the New American Standard Bible (NASB)


17 September 2021;
Day 103: 1 Samuel 22-24; Luke 11
(Welcome to Day 103 of our Daily Bible Readings (Reading the Bible in One Year.)
It is only through learning to set aside time for bible study that you can spiritually grow in your walk with our Lord.
Some passages and books of the bible, especially from the Old Testament, you may find hard to read through, but perseverance is the key.
I have found that once you have prayed and asked God to speak to you through those passages, your eyes will be opened and you will gain a new understanding of how those passages are so important to our understanding of the scriptures.
May God richly bless you as you study His word?
Priests Killed at Nob
22 So David departed from there and escaped to the cave of Adullam; and when his brothers and all his father's household heard about it, they went down there to him. 2 Then everyone who was in distress, and everyone who was in debt, and everyone who was discontented gathered to him; and he became captain over them. Now there were about four hundred men with him.
3 And David went from there to Mizpah of Moab; and he said to the king of Moab, "Please let my father and my mother come and stay with you until I know what God will do for me." 4 Then he left them with the king of Moab; and they stayed with him all the time that David was in the stronghold. 5 But Gad the prophet said to David, "Do not stay in the stronghold; leave, and go into the land of Judah." So David left and went into the forest of Hereth.
6 Then Saul heard that David and the men who were with him had been discovered. Now Saul was in Gibeah, sitting under the tamarisk tree on the height with his spear in his hand, and all his servants were standing in front of him. 7 Saul said to his servants who were standing in front of him, "Hear now, you Benjaminites! Will the son of Jesse really give all of you fields and vineyards? Will he make you all commanders of thousands and commanders of hundreds? 8 For all of you have conspired against me so that there is no one who informs me when my son makes a covenant with the son of Jesse, and there is none of you who cares about me or informs me that my son has stirred up my servant against me to lie in ambush, as it is this day." 9 Then Doeg the Edomite, who was standing in front of the servants of Saul, responded and said, "I saw the son of Jesse coming to Nob, to Ahimelech the son of Ahitub. 10 And he inquired of the Lord for him, gave him provisions, and gave him the sword of Goliath the Philistine."
11 Then the king sent a messenger to summon Ahimelech the priest, the son of Ahitub, and all his father's household, the priests who were in Nob; and all of them came to the king. 12 Saul said, "Listen now, son of Ahitub." And he replied, "Here I am, my lord." 13 Saul then said to him, "Why have you and the son of Jesse conspired against me, in that you have given him bread and a sword, and have inquired of God for him, so that he would rise up against me by lying in ambush as it is this day?"
14 Then Ahimelech answered the king and said, "And who among all your servants is as faithful as David, the king's own son-in-law, who is commander over your bodyguard, and is honored in your house? 15 Did I just begin to inquire of God for him today? Far be it from me! Do not let the king impute anything against his servant or against any of the household of my father, because your servant knows nothing at all of this whole affair." 16 But the king said, "You shall certainly die, Ahimelech, you and all your father's household!" 17 And the king said to the guards who were attending him, "Turn around and put the priests of the Lord to death, because their hand also is with David and because they knew that he was fleeing and did not inform me." But the servants of the king were unwilling to reach out with their hands to attack the priests of the Lord. 18 Then the king said to Doeg, "You, turn around and attack the priests!" And Doeg the Edomite turned around and attacked the priests, and he killed on that day eighty-five men who wore the linen ephod. 19 He also struck Nob the city of the priests with the edge of the sword, both men and women, children and infants; he also struck oxen, donkeys, and sheep with the edge of the sword.
20 But one son of Ahimelech the son of Ahitub, named Abiathar, escaped and fled to David. 21 Abiathar informed David that Saul had killed the priests of the Lord. 22 Then David said to Abiathar, "I knew on that day, when Doeg the Edomite was there, that he would certainly tell Saul. I myself have turned against every person in your father's household. 23 Stay with me; do not be afraid, even though he who is seeking my life is seeking your life. For you are safe with me."
David Saves Keilah
23 Then they informed David, saying, "Behold, the Philistines are fighting against Keilah and are plundering the threshing floors." 2 So David inquired of the Lord, saying, "Shall I go and attack these Philistines?" And the Lord said to David, "Go and attack the Philistines and save Keilah." 3 But David's men said to him, "Behold, we are fearful here in Judah. How much more then if we go to Keilah against the ranks of the Philistines?" 4 So David inquired of the Lord once more. And the Lord answered him and said, "Arise, go down to Keilah, for I am going to hand the Philistines over to you." 5 Then David and his men went to Keilah and fought the Philistines; and he drove away their livestock and struck them with a great slaughter. So David saved the inhabitants of Keilah.
6 Now it came about, when Abiathar the son of Ahimelech fled to David at Keilah, that he came down with an ephod in his hand. 7 When it was reported to Saul that David had come to Keilah, Saul said, "God has handed him over to me, for he shut himself in by entering a city with double gates and bars." 8 So Saul summoned all the people for war, to go down to Keilah to besiege David and his men. 9 But David knew that Saul was plotting evil against him; so he said to Abiathar the priest, "Bring the ephod here." 10 Then David said, "Lord God of Israel, Your servant has heard for certain that Saul is seeking to come to Keilah to destroy the city on my account. 11 Will the citizens of Keilah hand me over to him? Will Saul come down just as Your servant has heard? Lord God of Israel, please, tell Your servant." And the Lord said, "He will come down." 12 Then David said, "Will the citizens of Keilah hand me and my men over to Saul?" And the Lord said, "They will hand you over." 13 Then David and his men, about six hundred, rose up and departed from Keilah, and they went wherever they could go. When it was reported to Saul that David had escaped from Keilah, he gave up the pursuit. 14 David stayed in the wilderness in the strongholds, and remained in the hill country in the wilderness of Ziph. And Saul searched for him every day, but God did not hand him over to him.
Saul Pursues David
15 Now David saw that Saul had come out to seek his life while David was in the wilderness of Ziph, at Horesh. 16 And Jonathan, Saul's son, set out and went to David at Horesh, and encouraged him in God. 17 He said to him, "Do not be afraid, because the hand of Saul my father will not find you, and you will be king over Israel, and I will be second in command to you; and Saul my father knows that as well." 18 So the two of them made a covenant before the Lord; and David stayed at Horesh, while Jonathan went to his house.
19 Then Ziphites came up to Saul at Gibeah, saying, "Is David not keeping himself hidden with us in the strongholds at Horesh, on the hill of Hachilah, which is south of Jeshimon? 20 Now then, O king, come down, since you fully desire to do so; and our part shall be to hand him over to the king." 21 Saul said, "May you be blessed of the Lord, since you have had compassion on me. 22 Go now, be more persistent, and investigate and see his place where he is hiding, and who has seen him there; for I am told that he is very cunning. 23 So look, and learn about all the hiding places where he keeps himself hidden, and return to me with certainty, and I will go with you; and if he is in the land, I will search him out among all the thousands of Judah."
24 So they set out and went to Ziph ahead of Saul. Now David and his men were in the wilderness of Maon, in the Arabah to the south of Jeshimon. 25 When Saul and his men went to seek him, they informed David, and he came down to the rock and stayed in the wilderness of Maon. And when Saul heard about it, he pursued David in the wilderness of Maon. 26 Saul went on one side of the mountain, and David and his men on the other side of the mountain; and David was hurrying to get away from Saul, while Saul and his men were surrounding David and his men to apprehend them. 27 But a messenger came to Saul, saying, "Hurry and come, for the Philistines have launched an attack against the land!" 28 So Saul returned from pursuing David and went to confront the Philistines; therefore they called that place the Rock of Division. 29 And David went up from there and stayed in the strongholds of Engedi.
David Spares Saul's Life
24 Now when Saul returned from pursuing the Philistines, it was reported to him, saying, "Behold, David is in the wilderness of Engedi." 2 Then Saul took three thousand chosen men from all Israel and went to search for David and his men in front of the Rocks of the Mountain Goats. 3 And he came to the sheepfolds on the way, where there was a cave; and Saul went in to relieve himself. Now David and his men were sitting in the inner recesses of the cave. 4 Then David's men said to him, "Behold, this is the day of which the Lord said to you, 'Behold; I am about to hand your enemy over to you, and you shall do to him as it seems good to you.'" Then David got up and cut off the edge of Saul's robe secretly. 5 But it came about afterward that David's conscience bothered him because he had cut off the edge of Saul's robe. 6 So he said to his men, "Far be it from me because of the Lord that I would do this thing to my lord, the Lord's anointed, to reach out with my hand against him, since he is the Lord's anointed." 7 And David rebuked his men with these words and did not allow them to rise up against Saul. And Saul got up, left the cave, and went on his way.
8 Afterward, however, David got up and went out of the cave, and called after Saul, saying, "My lord the king!" And when Saul looked behind him, David bowed with his face to the ground and prostrated himself. 9 And David said to Saul, "Why do you listen to the words of men who say, 'Behold, David is seeking to harm you'? 10 Behold, this day your eyes have seen that the Lord had handed you over to me today in the cave, and someone said to kill you, but I spared you; and I said, 'I will not reach out with my hand against my lord, because he is the Lord's anointed.' 11 So, my father, look! Indeed, look at the edge of your robe in my hand! For by the fact that I cut off the edge of your robe but did not kill you, know and understand that there is no evil or rebellion in my hands, and I have not sinned against you, though you are lying in wait for my life, to take it. 12 May the Lord judge between you and me, and may the Lord take vengeance on you for me; but my hand shall not be against you. 13 As the proverb of the ancients says, 'Out of the wicked comes wickedness'; but my hand shall not be against you. 14 After whom has the king of Israel gone out? Whom are you pursuing? A dead dog, a single flea? 15 May the Lord therefore be judge and decide between you and me; and may He see and plead my cause and save me from your hand."
16 When David had finished speaking these words to Saul, Saul said, "Is this your voice, my son David?" Then Saul raised his voice and wept. 17 And he said to David, "You are more righteous than I; for you have dealt well with me, while I have dealt maliciously with you. 18 You have declared today that you have done good to me, that the Lord handed me over to you and yet you did not kill me. 19 Though if a man finds his enemy, will he let him go away unharmed? May the Lord therefore reward you with good in return for what you have done to me this day. 20 Now, behold, I know that you will certainly be king, and that the kingdom of Israel will be established in your hand. 21 So now swear to me by the Lord that you will not cut off my descendants after me, and that you will not eliminate my name from my father's household." 22 And David swore an oath to Saul. Then Saul went to his home, but David and his men went up to the stronghold.
Instruction about Prayer
11 It happened that while Jesus was praying in a certain place, when He had finished, one of His disciples said to Him, "Lord, teach us to pray, just as John also taught his disciples." 2 And He said to them, "When you pray, say:
'Father, hallowed be Your name.
Your kingdom come.
3 Give us each day our daily bread.
4 And forgive us our sins,
For we ourselves also forgive everyone who is indebted to us.
And do not lead us into temptation.'"
5 And He said to them, "Suppose one of you has a friend, and goes to him at midnight and says to him, 'Friend, lend me three loaves, 6 because a friend of mine has come to me from a journey and I have nothing to serve him'; 7 and from inside he answers and says, 'Do not bother me; the door has already been shut and my children and I are in bed; I cannot get up and give you anything.' 8 I tell you, even if he will not get up and give him anything just because he is his friend, yet because of his shamelessness he will get up and give him as much as he needs.
9 "So I say to you, ask, and it will be given to you; seek, and you will find; knock, and it will be opened to you. 10 For everyone who asks receives, and the one who seeks finds, and to the one who knocks, it will be opened. 11 Now which one of you fathers will his son ask for a fish, and instead of a fish, he will give him a snake? 12 Or he will even ask for an egg, and his father will give him a scorpion? 13 So if you, despite being evil, know how to give good gifts to your children, how much more will your heavenly Father give the Holy Spirit to those who ask Him?"
Pharisees' Blasphemy
14 And He was casting out a mute demon; when the demon had gone out, the man who was previously unable to speak talked, and the crowds were amazed. 15 But some of them said, "He casts out the demons by Beelzebul, the ruler of the demons." 16 Others, to test Him, were demanding of Him a sign from heaven. 17 But He knew their thoughts and said to them, "Every kingdom divided against itself is laid waste; and a house divided against itself falls. 18 And if Satan also has been divided against himself, how will his kingdom stand? For you claim that I cast out the demons by Beelzebul. 19 Yet if by Beelzebul I cast out the demons, by whom do your sons cast them out? Therefore, they will be your judges. 20 But if I cast out the demons by the finger of God, then the kingdom of God has come upon you. 21 When a strong man, fully armed, guards his own house, his possessions are secure. 22 But when someone stronger than he attacks him and overpowers him, that man takes away his armor on which he had relied and distributes his plunder. 23 The one who is not with Me is against Me; and the one who does not gather with Me scatters.
24 "When the unclean spirit comes out of a person, it passes through waterless places seeking rest, and not finding any, it then says, 'I will return to my house from which I came.' 25 And when it comes, it finds it swept and put in order. 26 Then it goes and brings along seven other spirits more evil than itself, and they come in and live there; and the last condition of that person becomes worse than the first."
27 While Jesus was saying these things, one of the women in the crowd raised her voice and said to Him, "Blessed is the womb that carried You, and the breasts at which You nursed!" 28 But He said, "On the contrary, blessed are those who hear the word of God and follow it."
The Sign of Jonah
29 Now as the crowds were increasing, He began to say, "This generation is a wicked generation; it demands a sign, and so no sign will be given to it except the sign of Jonah. 30 For just as Jonah became a sign to the Ninevites, so will the Son of Man be to this generation. 31 The Queen of the South will rise up with the men of this generation at the judgment and condemn them, because she came from the ends of the earth to listen to the wisdom of Solomon; and behold, something greater than Solomon is here. 32 The men of Nineveh will stand up with this generation at the judgment and condemn it, because they repented at the preaching of Jonah; and behold, something greater than Jonah is here.
33 "No one lights a lamp and puts it away in a cellar nor under a basket, but on the lampstand, so that those who enter may see the light. 34 Your eye is the lamp of your body; when your eye is clear, your whole body also is full of light; but when it is bad, your body also is full of darkness. 35 So watch out that the light in you is not darkness. 36 Therefore if your whole body is full of light, without any dark part, it will be wholly illuminated, as when the lamp illuminates you with its light."
Woes upon the Pharisees
37 Now when He had spoken, a Pharisee *asked Him to have lunch with him; and He went in and reclined at the table. 38 When the Pharisee saw this, he was surprised that Jesus had not first ceremonially washed before the meal. 39 But the Lord said to him, "Now you Pharisees clean the outside of the cup and of the dish; but your inside is full of greed and wickedness. 40 You foolish ones, did He who made the outside not make the inside also? 41 But give that which is within as a charitable gift, and then all things are clean for you.
42 "But woe to you Pharisees! For you pay tithes of mint, rue, and every kind of garden herb, and yet you ignore justice and the love of God; but these are the things you should have done without neglecting the others. 43 Woe to you Pharisees! For you love the seat of honor in the synagogues and personal greetings in the marketplaces. 44 Woe to you! For you are like unseen tombs, and the people who walk over them are unaware of it."
45 One of the lawyers *said to Him in reply, "Teacher, when You say these things, You insult us too." 46 But He said, "Woe to you lawyers as well! For you load people with burdens that are hard to bear, while you yourselves will not even touch the burdens with one of your fingers. 47 Woe to you! For you build the tombs of the prophets, and it was your fathers who killed them. 48 So you are witnesses and you approve of the deeds of your fathers; because it was they who killed them, and you build their tombs. 49 For this reason also, the wisdom of God said, 'I will send them prophets and apostles, and some of them they will kill, and some they will persecute, 50 so that the blood of all the prophets, shed since the foundation of the world, may be charged against this generation, 51 from the blood of Abel to the blood of Zechariah, who was killed between the altar and the house of God; yes, I tell you, it shall be charged against this generation.' 52 Woe to you lawyers! For you have taken away the key of knowledge; you yourselves did not enter, and you hindered those who were entering."
53 When He left that place, the scribes and the Pharisees began to be very hostile and to interrogate Him about many subjects, 54 plotting against Him to catch Him in something He might say.
​
​