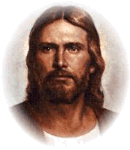 And Jesus came up and spoke to them, saying, "All authority has been given to Me in heaven and on earth. Go therefore and make disciples of all the nations, baptizing them in the name of the Father and the Son and the Holy Spirit, teaching them to observe all that I commanded you; and lo, I am with you always, even to the end of the age."
Matthew 28:18-20
The final commission of our Lord and Saviour Jesus Christ before He ascended into heaven
Reaching every Nation with the Love of Christ Jesus
Church For All Nations
Youth Ministry
The youth of our world are very important, not only to our ministry but should be equally important to every church ministry as they are the world leaders of tomorrow.
Within the title of our youth are also our children's ministry, although they are of a different age group we have joined our Children's ministry and our youth ministry under our one banner within our church.
Children's ministry are from 4 to 12 years old and our youth ministry is from 13 to 19 years old.
​
​
Youth Confernce at
Church For All Nations
Pakistan
Bishop John Church For All Nations church coordinator, Pakistan opening our Youth Conference
Bishop John ministering to the Youth during our Youth Conference 2021
Bishop John ministering to the Youth during our Youth Conference 2021
06 June 2021 youth conference
Pakistan
06 June 2021 youth conference
Pakistan
Food Sharing Day with the Orphan children at Church For All Nations, Shitoto, Kenya.
19 June 2021
Our special and heartfelt thanks goes to
Lamb's Love Ministry Organisation who's sponsorship made this day possible. Many Blessing
Sharing our food with the orphan children 19 June 2021 at Church For All Nations, Shitoto, Kenya
Sharing our food with the orphan children
19 June 2021 at Church For All Nations, Shitoto, Kenya
Sharing our food with the orphan children 19 June 2021 at Church For All Nations, Shitoto, Kenya