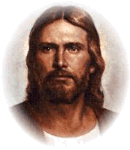 And Jesus came up and spoke to them, saying, "All authority has been given to Me in heaven and on earth. Go therefore and make disciples of all the nations, baptizing them in the name of the Father and the Son and the Holy Spirit, teaching them to observe all that I commanded you; and lo, I am with you always, even to the end of the age."
Matthew 28:18-20
The final commission of our Lord and Saviour Jesus Christ before He ascended into heaven
Reaching every Nation with the Love of Christ Jesus
Church for all Nations" is part of "Children of the World for Christ Ministries" and are governed by the same Privacy Policy which are set out below.
Children of the World for Christ.co.uk and Church For All Nations.co.uk knows that you care how information about you is used and shared and we appreciate your trust in us to do that carefully and sensibly. This notice describes the privacy policy of Children of the World for Christ.co.uk and Church For All Nations.co.uk. By visiting Children of the World for Christ.co.uk and Church For All Nations.co.uk, you are accepting and consenting to the practices described in this Privacy Notice.
We use the information that we collect from our visitors and customers to improve your visit and shopping experience at the Two Sites. We gather the following types of information:
Information You Give to Us:
We Collect and Store Personal Information that is provided by visitors to our websites. "Personal Information" includes your name, address, town, county, country, telephone number, e-mail address, IP address. Personal Information is collected when you register an account with us, such as your name, address, etc, place an order on either Site such as your payment details, or when you communicate with us through the Site's contact form or by email.

Please note that the information that you provide through the use of our guest book or prayer blog, is viewed by all visitors to our websites and therefore is not considered private or personal information. You acknowledge the risk of transmitting your information in this way and accept sole responsibility for all transmitted information when filling out our guest book or posting a comment or a prayer request on our prayer blog. We advise you not to post sensitive information to these areas of our website.
Cookies:
This website uses the following types of cookies: session cookies, allowing us to "remember" our users when logging into their accounts and personalising our users experience (these expire when you leave the website or close the browser); persistent cookies, which define the "Time To Live" and help us to determine your preferences, such as whether you have accepted the use of and allowed cookies on our website through the Cookie Guard toolbar (these will expire after the "Time To Live" period); and third party cookies, cookies from any other domain, such as when using E-Commerce through the use of Paypal shopping cart feature.

Flash cookies also called (Local Shared Objects) are data files which is used by Adobe's flash player, and is created on your electronic device's hard drive, such as a computer's hard drive, when you view flash content on a website. Shared objects are most often used to enhance your web-browsing experience. A website can write a cookie on your computer, and the next time you visit it will load that cookie and its information in a way that provides a more customized experience. For example, you may have asked a site to remember your login name. That information is stored in the cookie and retrieved on your next visit so that the website displays your name in the login field on the site. For more information on Flash Cookies, see here:

Cookies are placed on your computer or other electronic device's hard drive when you watch videos on our website, these cookies are placed on your computer by third parties, such as You Tube and as we have no control over third party cookies, it is impossible to use the Cookie Guard toolbar to block these cookies from being saved on your computer or other electronic device's hard drive. Using such content is entirely at your own risk as to how these cookies are used or stored on the hard drive of your electronic device, such as, but not limited to a computer's hard drive. Watching such video's is your acceptance that these cookies can be stored on the hard drive of your electronic device, such as but not limited to a computer's hard drive.
You can generally set your browser to reject cookies or to notify you when you are sent a cookie, For information on how to manage cookies for your web browser, see here . Software is also available from third parties which will allow you to visit the Site without providing this information.

You are welcome to use the Site if you use such software but we will not be able to offer you our personalized services and we will be unable to accept any online orders from you.

For more information regarding the cookies that we use and how we use them. See here:

Orders:
If you place an order through the Site, you will be required to provide contact, billing, and payment information. Payment information such as your credit or debit card, personal information such as your name, address, town, county, country, telephone, email, this information is handled and processed through paypal services, and is subject to paypal's privacy policy. For more information regarding paypal privacy policy, see here
We do not store or process payment information of any kind as this is handled through paypal's services. For more information regarding paypal's safety and security procedures, see here

How we use your information:
We use this information in an effort to improve your experience on the Site, to provide services to you and
to communicate with you about information that you request, to help us develop and improve our Site, and to tailor our Site to your interests. We use the information that you provide for such purposes as responding to your requests, improving your shopping experience, and communicating with you, such as when users subscribe to our newsletter or request a publication from us .

Sharing Your information with Third Parties:
We will not rent, sell or otherwise disclose your Personal Information to unrelated third parties without your consent, except as stated in this Privacy Policy.
We may employ other companies or individuals to provide certain services to or on behalf of us such as providing E-Commerce, these third parties such as ("PayPal") will only have access to the information needed to complete the relevant transaction on our behalf.
Links to Third Party Site:
This privacy notice does not cover the links within this site linking to other websites.
The Site contains certain links to third party websites, such as our vendors. We are not responsible or liable for the privacy practices or content found on these websites. We recommend that you check the privacy policy of each website you visit. Links to third party websites are provided solely for your convenience and any submission of data to such websites shall be at your sole risk.
Law Enforcement and Protection of Users:
To the extent permitted by law, we will disclose Personal Information to government authorities or third parties pursuant to a legal request, subpoena or other legal process. We may also use or disclose your information as permitted by law to perform charge verifications, report or collect debts owed, fight fraud or protect our rights or property as well as those of our affiliates, customers, or its users. You should be aware that, following disclosure to any third party, your Personal Information may be accessible by others to the extent permitted or required by applicable law

Security:
We employ firewall and 256-bit encryption technology in all areas of the Site which require you to provide your personal or account information, including those areas related to registering your details or logging in to your account and contact forms. The Site utilizes Secure Sockets Layer (SSL) technology to allow for the encryption of potentially sensitive Personal Information, such as your name, address.
All E-Commerce is provided through a third party such as PayPal, and this site will use it's own security technologies to protect sensitive information transmitted online, as well as it's own procedures on protecting a customer's information. For more information regarding paypal privacy policy, see here
You should recognize, however, that no computer system is fully secure and that there are inherent risks associated with Internet transactions. To make sure you have the latest security features on your browser, you may want to download the most recent version of your favorite browser, which should have full SSL support.

Can I Have Access To My Information:
You can have access to your information by contacting us through the use of our contact form. At your request we will give you all details of personal information held by us, once identity has been satisfied, (at a small charge of £10.00 to cover administration) Incorrect information will be deleted or amended promptly. We will give you confirmation of corrections and deletions.

We can only accept these requests if sent by our contact form, after which we will take further steps to confirm identity before releasing data. We will respond to these requests within 20 working days, unless there are exceptional circumstances, and even then we will let you know what is happening with your request.