Reaching every Nation with the Love of Christ Jesus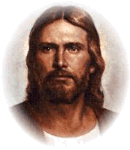 And Jesus came up and spoke to them, saying, "All authority has been given to Me in heaven and on earth. Go therefore and make disciples of all the nations, baptizing them in the name of the Father and the Son and the Holy Spirit, teaching them to observe all that I commanded you; and lo, I am with you always, even to the end of the age."
Matthew 28:18-20
The final commission of our Lord and Saviour Jesus Christ before He ascended into heaven
Women of Hope Ministries International
Women throughout the world have always had a very special ministry in serving our Lord within His church. it is with great sadness that for some unknown reason that our women's ministries within the church has slowly been decreasing for some years. Those gifted women who had been blessed with the ministries of overseeing women's ministry groups have given up their role in training women and have set their sights on being ordained as a Pastor or consecrated as a Bishop, both ministries that the bible teaches are not for women to have.
It is through that problem with the church that there are no longer any strong women of the faith that can teach and train outher Christian women.
​
Church for All Nations are now working towards changing this downturn and to encourage all women thtoughout the world to seek our Lord in faith and the ministries that He would like to bless each woman with.
​
In certain parts of the world women are used as slaves by their own husbands, they are abused, spat on and even raped as they go to do their daily shopping. We need to stop this from happenning, every woman is a child of God and is loved by Him with an everlasting love.
We need to build up an army of women filled with the Holy Spirit who are willing to step out in faith, to evangelise other women and to lead them to our Lord in faith and in love help them all women to become strong in their faith and mature Christians.
I have heard it often said that we neen to move with times and the bible needs to change for todays people:
Those who have made such remarks do not know or understand scripture, the bible is our history book, a book for today and a boog for the future. Women have been used mightily by God in the Old and the NEW Testament. Jesus is the same yesterday, today and tomorrow, Jesus will never change and His will also never change.
​
Let us now look the women of faith in the bible:
Sarah ( the wife of Abraham): Miriam (sister of Moses): Abigail: Anna: Esther: Deborah: Mary the Mother of Jesus, Anna the Prophetess, Mary & Martha ( sisters of Lazarus), Dorcas, Priscilla and many more who had been blessed with special ministries.
​
I apologise if I have left out your favourite woman in the bible but there are so many that I just need to mention a few to show to you the importance of women mentioned in the scriptures.
Men were given their own ministries to fulfil and women were blessed with their important ministries. I do need to stress the importance that women have always been in serving our Lord. Remember that the first person that Jesus revealed Himself to after the resurrection was to a woman.
Women of Hope Ministries, members from our church meeting in Kenya
Chairperson of Women of Hope Ministries International, Pakistan
Treasurer of Women of |Hope Ministries International,
Pakistan.
Women of Hope Ministries prayer meeting at our church in Kenya
Bishop Silas with our Women of Hope Ministry Leaders, Church For All Nations, Pakistan
Women of Hope Ministries Prayer Meeting, Pakistan
Women of Hope Ministry Leaders India
Women of Hope Ministries Prayer Meeting, Pakistan
Women of Hope Ministry team in India praying for Women of Hope ministries.