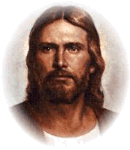 And Jesus came up and spoke to them, saying, "All authority has been given to Me in heaven and on earth. Go therefore and make disciples of all the nations, baptizing them in the name of the Father and the Son and the Holy Spirit, teaching them to observe all that I commanded you; and lo, I am with you always, even to the end of the age."
Matthew 28:18-20
The final commission of our Lord and Saviour Jesus Christ before He ascended into heaven
Reaching every Nation with the Love of Christ Jesus
And Jesus came up and spoke to them, saying, "All authority in heaven and on earth has been given to Me. Go, therefore, and make disciples of all the nations, baptizing them in the name of the Father and the Son and the Holy Spirit, teaching them to follow all that I commanded you; and behold, I am with you always, to the end of the age."
Matthew 28: 18-20
Kenya
2021/2024
Evangelism Crusade
5,000,000 people to be saved in the name of Jesus!
Reaching Five Million People with the Gospel and leading them to faith in Jesus Christ.
Equipping the saints to go out, reaching every corner of Kenya with the wonderful Gospel of Salvations.
Setting the Captives Free!
​
​
The Arrows are representing the four corners of Kenya which will be evangelised in four years setting the captives free.
Add a Title
Describe your image
Add a Title
Describe your image
Add a Title
Describe your image
Add a Title
Describe your image