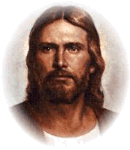 And Jesus came up and spoke to them, saying, "All authority has been given to Me in heaven and on earth. Go therefore and make disciples of all the nations, baptizing them in the name of the Father and the Son and the Holy Spirit, teaching them to observe all that I commanded you; and lo, I am with you always, even to the end of the age."
Matthew 28:18-20
The final commission of our Lord and Saviour Jesus Christ before He ascended into heaven
Reaching every Nation with the Love of Christ Jesus
Gethsemane
Matthew 26:30-57
I must apologise that I can't do an in-depth sermon as it would take too long. Easter time is a wonderful time of the year and a time for sharing the love of God and for sharing the wonderful EASTER MESSAGE, that Jesus Christ died for our sins so that we may have ETERNAL LIFE! Hallelujah, Praise the Lord!
​
Matthew 26:30-36
​
After Jesus and His disciples had finished their Passover meal and the bread and the wine had been shared, they sang a hymn before leaving the Upper Room, walking down to the Mount of Olives to a place called Gethsemane.
Gethsemane is a Garden at the foot of the Mount of Olives.
Jesus said to the disciple that each of them would desert Him, they would all run away, one of the hardest things that a man has to stand up to, is his own strengths, weaknesses and fears, no-one can say what they would do in any given circumstance, all we can do is to draw strength from God and be strengthened by the Hoy Spirit.
Verse 31-35:
How easy it would be, to let the words slide from our lips; I will die for you. Please don't hold anything against the disciples, always remember that they had not been baptised in the Holy Spirit and received power from on high. When we talk of the power from on high, I mean an inward strength to overcome the evils of this world and to stand firm, no matter what happens in the name of Jesus Christ.
Jesus knew of the scattering of the sheep but reassured His disciples that once He has risen from the dead Jesus would go before them, though all may fall away at that time, Jesus would take care of them and strengthen them all, they would never fall again, He shall meet them again in Galilee.
Peter, the head strong disciple, often speaks before he thinks, "Even though all may fall away because of You, I will never fall away." Easier said than done.
Many years ago, I was rebuked by two elderly sisters for saying that out of all the people in the bible that I would love to be like was Peter and Paul.
Don't you know that Peter denied our Lord three times, have you forgotten what Paul did to the Christians, he had them arrested and put to death. Although it was Saul of Tarsus who later became the apostle Paul who had done those wicked deeds. I pray that those two sisters in Christ understand more clearly now.
We should never look at any person of who they were but at how they became after accepting Jesus into their lives and have been filled with the Holy Spirit.
It was a sign of Peters own self-conceit; did he actually feel as though he was much more spiritually stronger than the other disciples to be able to fight off all temptations?
People who think that they are so strong that nothing or no-one can move them are in for a great fall.
Jesus said to Peter, "Truly I say to you that this very night before the cock crows you shall deny Me three times." Once again, Peter being like Peter, this time claimed that should he have to die with Christ, He would never deny Him and of course the remaining Disciples said the same.
Gethsemane must have been a beautiful garden in the days of Jesus, a place of tranquillity, Jesus used to visit the Garden of Gethsemane often with His disciples, that is how Judas Iscariot knew exactly where to lead the soldiers to arrest Jesus.
Verse 37-46: Reaching Gethsemane, asking his disciples to sit and wait for Him whist taking with Him Peter, and the two sons of Zebedee, James and John. Jesus said to His disciples to "sit here while Jesus went over there to pray."
If you need to spend time with God in Prayer, choose a tranquil place, a place of beauty, a place of peace but I must advise you, that prayer doesn't come easy.
Prayer is hard and it can be costly, anyone who prays must also be ready for God to answer your prayer by sending you as part of His answer.
.
"Now My soul has become troubled; and what am I to say? 'Father, save Me from this hour'? But for this purpose I came to this hour. John 12:27
Jesus fell on His face before and prayed, "My Father, if it is possible, let this cup pass from Me; yet not as I will, but as You will."
Matthew 26:39
Jesus came to the disciples and spoke to Peter about them falling asleep. They were so tired that they just found it impossible to keep their eyes open, not even for one hour.
Jesus knew and had forewarned His disciples on what would take place very shortly.
The warning that Jesus gave, is also a warning for us today and a warning for the future generation to come. Keep watching and Keep Praying, I would also like to give one other advice, Keep studying the word of God. Jesus knew that Satan was crouching at the door like a roaring lion, ready to devour. Be ready, temptation will come, continue to WATCH, PRAY AND WITH THE SWORD IN YOUR HAND THE BIBLE, stand firm.
Jesus prayed so hard that He was sweating drops of blood; And being in agony, He was praying very fervently; and His sweat became like drops of blood, falling down upon the ground]. Luke 22:44
Not forgetting the Luke was a doctor and his diagnoses should not be doubted. Jesus Christ experienced hematohidrosis while praying in the garden of Gethsemane before his crucifixion as mentioned in the Defenders Bible by Physician Luke as "and being in anguish he prayed more earnestly and his sweat was like drops of blood falling to the ground."
Three times Jesus returned and found the disciples sleeping.
The third time of finding the disciples asleep, Jesus knew that His arrest was close at hand.
Behold the one who betrays me is at Hand!
Judas Iscariot came into the Garden of Gethsemane, followed by a great multitude, carrying weapons and clubs.
Judas Iscariot had given to them a sign, whoever he should kiss on the cheek, is the one that they have come for.
The Roman soldiers would have had swords and the servants of the high priest would have had staves or clubs as though they had come to arrest a thief or a murderer.
Verse 50: But Jesus said to him, "Friend, do what you have come for." Then they came and laid hands-on Jesus and arrested Him.
Jesus greets them as friend, if you have come as an enemy why the kiss and if you have come as a friend why the swords and clubs?
The soldiers then came forward and put their hands forward and seized Jesus, they should have trembled before Almighty God at stretching forth their hands on the Lords anointed.
Simon Peter once again jumped into action without thinking of the consequences, he drew his sword and swung it towards one of the servants of the high priest cutting off his ear.
Malchus (/ˈmælkəs/) was the servant of the Jewish High Priest Caiaphas who participated in the arrest of Jesus as written in the four gospels. According to the Bible, one of the disciples, Simon Peter, being armed with a sword, cut off the servant's ear in an attempt to prevent the arrest of Jesus.
Jesus put forward His hand and healed the ear of Malchus, put away your sword, those who live by the sword will perish by the sword. The words that were spoken by Jesus at that time
Simon Peter therefore having a sword, drew it and struck the high priest slave, and cut off his right ear.
John 18:10
Peter talked of laying down his life for his master and he certainly jumped into action to protect Jesus which shows that he had a great zeal for our Lord and for His honour and safety but Peter did this of his own accord. Jesus had already forewarned the disciples of what was going to happen to Him and that this was Gods will and not mans. No man could take the life of Jesus, He lay down His life of His own accord; laying down His life for His friends by carrying the sins of the world upon His pure and Holy Body as they nailed our Lord hands and feed to a wooden cross on the hill of Calvary.
As Jesus foretold the disciples left Him and fled. Mark 14:50
As Jesus was led away, he was taken Caiaphas the High Priest.
Always remember that violence never solves anything, as violence begets more violence.
Greater love has no one than this, that a person will lay down his life for his friends. John 15:13
As we are approaching Easter it is a very special time to tell your family, friends and neighbours about the true Easter story.
Easter isn't about chocolate Easter eggs or the Easter Bunny but about Jesus Christ, Gods one and only Son who laid down His life for our sins and on the third day rose again from the dead and now sits in glory at the right hand of God the Father. Amen
​
​
The distance that Jesus went from the disciples to pray isn't mentioned but I would think that the distance would be enough for Jesus to have a quiet time with His Father. Jesus prayed with all of His heart and soul, He poured out His fears before His Father. This was now the beginning of His sorrows, the agony that Jesus must have felt at that time.
Jesus, His soul was now feeling deeply grieved to the point of death.