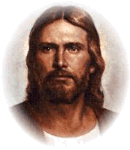 And Jesus came up and spoke to them, saying, "All authority has been given to Me in heaven and on earth. Go therefore and make disciples of all the nations, baptizing them in the name of the Father and the Son and the Holy Spirit, teaching them to observe all that I commanded you; and lo, I am with you always, even to the end of the age."
Matthew 28:18-20
The final commission of our Lord and Saviour Jesus Christ before He ascended into heaven
Reaching every Nation with the Love of Christ Jesus
We are now open for worship.
For Further Information
Giving of a wedding ring, a symbol of Eternal love between a man and his new wife.
Weddings
One of our most important ministries within our church is performing the marriage between a Man and a Woman, a union that God has blessed; as it is written within the bible: For this reason a man shall leave his father and his mother, and be joined to his wife; and they shall become one flesh. Genesis 2:24
​
Please contact Bishop Silas at: www.churchforallnations.co.ke for further infomation. May God richly bless your lives together.
​
A young girl, kneeling before the atar
Sunday School
​
Children are a very special and important part of our ministry, that is why we invite
​To inquire about any of our services
Read the bible in One Year
The only way that we can grow as Christians is by reading the Word of God.
Church For All Nations, encourages Christians throughout the world to read and to study their bibles daily.
We are bringing to you our Daily Bible Readings and would encourage you to read the whole bible in one year by following each Daily Bible Reading.
So faith comes from hearing, and hearing by the word of Christ. Romans 10:17
In the beginning was the Word, and the Word was with God, and the Word was God. John 1:1
Evening Prayer
​
I'm a paragraph. Click here to add your own text and edit me. It's easy. Just click "Edit Text" or double click me and you can start adding your own content and make changes to the font. Feel free to drag and drop me anywhere you like on your page. I'm a great place for you to tell a story and let your users know a little more about you.
​
This is a great space to write long text about your company and your services. You can use this space to go into a little more detail about your company. Talk about your team and what services you provide.
​
​To inquire about any of our services