Reaching every Nation with the Love of Christ Jesus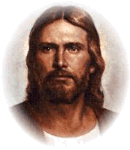 And Jesus came up and spoke to them, saying, "All authority has been given to Me in heaven and on earth. Go therefore and make disciples of all the nations, baptizing them in the name of the Father and the Son and the Holy Spirit, teaching them to observe all that I commanded you; and lo, I am with you always, even to the end of the age."
Matthew 28:18-20
The final commission of our Lord and Saviour Jesus Christ before He ascended into heaven
Birth of Jesus


Luke 2:1-20
The Birth of the Son of God
Bishop Dennis with his Wife Bessie
Jesus was in fact born in a manger in a stable in Bethlehem.
A stable were they kept all of the animals; we often think of a stable that is made of a wooden structure but in biblical times a stable would possible have been a cave dwelling for the animals.

All the rooms were full except a stable, although there would have been a terrible smell from the animals, the stable was the quietest and warmest place in Bethlehem to give birth to baby Jesus.

Many homes during biblical times and even today in countries such as Spain there are many people who live in homes that had been built in the side of a mountain.
Hotel rooms in those days had no privacy, it has been known when the weather was cold that you may have had to share a bed with a few strangers all snuggling up together to keep warm. Not ideal when you would share 4 to a bed all sleeping in all their cloths.
The birth of Jesus wasn't just a quiet event. NO!
8 In the same region there were some shepherds staying out in the fields and keeping watch over their flock at night. 9 And an angel of the Lord suddenly stood near them, and the glory of the Lord shone around them; and they were terribly frightened. 10 And so the angel said to them, "Do not be afraid; for behold, I bring you good news of great joy which will be for all the people; 11 for today in the city of David there has been born for you a Saviour, who is Christ the Lord. 12 And this will be a sign for you: you will find a baby wrapped in cloths and lying in a manger." 13 And suddenly there appeared with the angel a multitude of the heavenly army of angels praising God and saying,

14 "Glory to God in the highest,
And on earth peace among people with whom He is pleased."
15 When the angels had departed from them into heaven, the shepherds began saying to one another, "Let's go straight to Bethlehem, then, and see this thing that has happened, which the Lord has made known to us." 16 And they came in a hurry and found their way to Mary and Joseph, and the baby as He lay in the manger. 17 When they had seen Him, they made known the statement which had been told them about this Child. 18 And all who heard it were amazed about the things which were told them by the shepherds. 19 But Mary treasured all these things, pondering them in her heart. 20 And the shepherds went back, glorifying and praising God for all that they had heard and seen, just as had been told them.
How frightened the shepherds must have felt, during that heavenly visitation with such a beautiful heavenly light filling the night sky. The first words that we have heard before when an angel has appeared to men or women, "Do not be afraid," words of comfort followed by the message that the angel had be sent to give.
Behold, I bring you good new of great joy which will be for all people, a message that was not only for the people of Israel but for the whole world. Just think of it, the message that the angels gave to the shepherds was also a message for you and for me, for all people, past, present and future.
The angel told the shepherds where this very special baby could be found, Not in a kings palace where all kings or born but in humility was born in a manger, a place of food for the animals.
loving and omnipotent God of all creation, the King of heaven and earth didn't choose to be born in a king's palace to parents who would have been a king and a queen who ruled an empire and had accumulated a vast amount of wealth.

NO! God chose to be born amongst the poor, showing His love and compassion for all of mankind by living, as the poor had to live, to live a life of hard work and poverty, God showed His love by being born to a poor Jewish family and a manger was the only place to lay His head.
Suddenly the heavens came alive with a multitude of angels praising God and saying "Glory to God in the highest.
The bible only mentions that there were a multitude of angels, the exact number of angels is unknown, although there may have been a few hundred, there may even have been a few thousand or the heavens could in fact have been full of the voices of angels, praise and glorifying God for the birth of His Son in a stable in Bethlehem.
In fact, our minds could not fully imagine the number of angels that lit up the sky during that miraculous event in man's history.
We do get an insight to the number of angels present
I have often wondered what was discussed by the shepherds once the angels had disappeared, one thing that we do know is that they went to Bethlehem to find the baby that they had been told about by the angels. They told to Mary and Joseph about the heavenly visitation by the angel of the Lord, Mary kept everything that the shepherds had told them in her heart, then the shepherds left glorifying God.
No, you have come to Mount Zion, to the city of the living God, the heavenly Jerusalem, and to countless thousands of angels in a joyful gathering. Hebrews 12:22
God could have made known about the birth of His son to kings and religious leaders but He chose a lowliest of all people of that time, the shepherds who didn't return right away to their sheep but went on their way telling others what they had been told and what they have seen.
Christmas is once again almost here, it is a time for celebration at the birth of Christ Jesus, not a time as in western countries to be gluttonous and drunkards but to spend time with our friends and families and to tell others the wonderful news about the birth of Jesus Christ.
This news is as important today as it was when the shepherds first was told it by the angel of the Lord.
As the angels were chosen to carry this great news. Each one of us have been chosen to continue to take the news of Jesus Christ to this unbelieving generation.
Jesus didn't choose well educated men as His disciples, His first disciples were fishermen, Jesus isn't looking for rich and well-educated people to take the gospel to the lost, He is looking for people with willing hearts and hearts full of love for our Saviour and for taking the gospel to our neighbours.
​
​
Reading the Bible in One Year
Welcome to the start of our Daily Bible Readings
Church For All Nations Daily Reading Programme, (Reading through the Bible in One Year.
It would be so easy and less time consuming to just list the Daily Scripture Readings as we have on our Facebook pages for a number of years to encourage every Christian to find the books of their bibles themselves, which also is a teaching lesson.
​
The Question that keeps entering my heart;
​
What if a person doesn't own a bible through no fault of their own, simply because they are poor. Today we are going to give the Daily Bible Readings as the Scripture Verses on the home page of our website and will give the full written texts on our sermon page.
The Bible is the inspired word of God and is our source of strength to live our daily lives that is pleasing to God and to
strengthen us when faced with sinful desires of the heart and to share God's love to our family, friends and neighbours.
Church For All Nations is now call for 2019 to be the year of studying the bible, so that we will be equipped when faced
with any new challenges or questions that we may be asked about our faith.
Our One Year Bible Reading Programme is a daily reading of the Old testament and the New testament.
It doesn't what day of which month you start your Bible Reading, it will take you 365 days from the first verse of Genesis
to the last verse of Revelations.
During your study it is very important to understand the fullness of God's message; the Bible is a wonderful book and
when studied will be our constant guide.
The Old and the New Testament daily readings are included from the beginning, some of our daily bible readings will also have readings from both the Old and the New testaments, both books are very important to your bible studies.
The Bible is our teaching Manual, The Holy Spirit is our Teacher.
Before you begin to read through the Scripture Readings, Pray and ask God to speak to you through His Word and to open your heart to what he is.Start to study His word slowly, don't rush your reading, read through the passages in one go and then each verse slowly. Looking up the various scripture verses in a good Bible Dictionary and a good Bible Concordance, if you don't have a Bible Dictionary or Bible Concordance, don't worry as there are many books online that you can look at free of charge.Before too long studying your Bible will be an enjoyment and a pleasure as you draw closer to God each day through prayer and Bible Study.
All Scripture is inspired by God and profitable for teaching, for reproof, for correction, for training in righteousness; so that the man of God may be adequate, equipped for every good work. 2 Timothy 3:6-17
Remember: Read the Scriptures, Study the Scriptures and inwardly digest the Scriptures, FINALLY, don't just learn the scriptures for head knowledge; Store the Scriptures in your HEART and live by them and be guided by the Holy Spirit
Todays Scripture Reading
20 January 2022
Day 228: Psalms 94-96