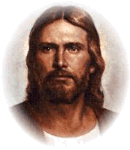 And Jesus came up and spoke to them, saying, "All authority has been given to Me in heaven and on earth. Go therefore and make disciples of all the nations, baptizing them in the name of the Father and the Son and the Holy Spirit, teaching them to observe all that I commanded you; and lo, I am with you always, even to the end of the age."
Matthew 28:18-20
The final commission of our Lord and Saviour Jesus Christ before He ascended into heaven
Reaching every Nation with the Love of Christ Jesus
Jesus Died-Jesus Rose-
Jesus will come again!
Bishop Dennis with his Wife Bessie
All Hail King Jesus
All Hail Immanuel!
King of kings, Lord of lords, bright morning star,
And Throughout Eternity I'll Sing Your Praises,
And I'll Reign With You Throughout Eternity.
All hail King Jesus is one of my favourite hymns and worship songs, not only at the time when we are approaching Palm Sunday and Easter but our Lord's promise that we will reign with Him through all eternity as adopted children of our heavenly Father.
Jesus had now set His sight on reaching Jerusalem, nothing or no-one would be allowed to prevent Him from fulfilling what He was sent into this world to accomplish.
On leaving Jericho He stopped to restore the sight to Bartimaeus and also two other blind men who were sitting outside of this great city. Three times Jesus healed the blind men on His way to Jerusalem, symbolically symbolising the three times that He had forewarned the disciples of His forth coming death and their spiritual blindness in not understanding that the scriptures must be fulfilled.
Matthew 21:1-11
1. When they had approached Jerusalem and had come to Bethphage, at the Mount of Olives, Jesus then sent two disciples, 2 saying to them, "Go into the village opposite you, and immediately you will find a donkey tied there and a colt with it. Untie them and bring them to Me. 3 And if anyone says anything to you, you shall say, 'The Lord needs them,' and he will send them on immediately." 4 Now this took place so that what was spoken through the prophet would be fulfilled:
5 "Say to the daughter of Zion,
'Behold your King is coming to you,
Humble, and mounted on a donkey,
Even on a colt, the foal of a donkey.'"
6 The disciples went and did just as Jesus had instructed them, 7 and brought the donkey and the colt, and laid their cloaks on them; and He sat on the cloaks. 8 Most of the crowd spread their cloaks on the road, and others were cutting branches from the trees and spreading them on the road. 9 Now the crowds going ahead of Him, and those who followed, were shouting,
"Hosanna to the Son of David;
Blessed is the One who comes in the name of the Lord;
Hosanna in the highest!"
10 When He had entered Jerusalem, all the city was stirred, saying, "Who is this?" 11 And the crowds were saying, "This is Jesus the prophet, from Nazareth in Galilee."
This account of Jesus riding in humility into Jerusalem was so important that it was taken note by all four evangelist and is written in all four gospels. When studying this wonderful account, read the passages from Matthew 21:1-11; Mark 11:1-11; Luke 19:28:44; John 12:12-19, it is only when you read this account in the four gospels that you will see the full picture and fully understand the true meaning of this wonderful event in our human history, but reading the account of Jesus riding into Jerusalem, feeling the joy of the people, but then in a few short verses my joy turns to sorrow. I can't help feeling a lump in my throat and a heavy burden on my heart that it was the sins of the world that led our Saviour on this road to Jerusalem and then onto the cross at Calvary. This event, should bring us all down to our knees in repentance, thanksgiving, praise and honour to our Lord, Jesus for His sacrifice for the sins of the world.
Verse 1-5: After walking about 15 miles from Jericho, Jesus and his disciples finally reach the small village of Bethphage, (meaning the "house of figs") which was situated on the side of the mount of Olives about one mile from Jerusalem and overlooked this beautiful City.
Jesus called for two of His disciples, although the scriptures don't mention the names of the two disciples, lets face it, there were twelve disciples to choose from, some think that the two disciples that were sent were Peter and John. Now I am not going to join the long line of those who are guessing who those two disciples were, if we are not careful, we will miss the most important part of this event by trying to surmise which of the two disciples that Jesus chose for this special task.
"Go into the village opposite you, and immediately you will find a donkey tied there and a colt with it. Untie them and bring them to Me.
In the Gospel of Mark, we also learn that Jesus said that no one had ever sat upon this animal.
"Go into the village opposite you, and immediately as you enter it you will find a colt tied there, on which no one has ever sat; untie it and bring it here. Mark 11:2
There has always been a debate on how Jesus knew that this donkey with its foal would be tied exactly where Jesus said that it would be. We have to be very careful that we don't look at this with our human thoughts and understanding, because God's ways are not our ways and His thoughts are not our thoughts.
"For My thoughts are not your thoughts, Nor are your ways My ways," declares the Lord.
9 "For as the heavens are higher than the earth, So are My ways higher than your ways
And My thoughts than your thoughts. Isaiah 55:8-9
I
We must look at who He
was, He was God who took human form, all this was planned by God before the foundation of the world. Nothing happens by chance or arranged beforehand by Jesus Himself.
His omniscience extends itself to the meanest of his creatures; asses and their colts, and their being bound or loosed. God even cared about Balaam's Donkey when it was being abused.
27When the donkey saw the angel of the Lord, she lay down under Balaam; so Balaam was angry and struck the donkey with his staff.
28Then the Lord opened the mouth of the donkey, and she said to Balaam, "What have I done to you, that you have struck me these three times?" Numbers 22:27-28
God cares for all of His creation, and just like Balaam's donkey every creature serves its own purpose and God will not see them abused in any way.
The disciples went and the found the donkey tied with its colt, exactly at place where Jesus said that they would be tied.
Verse 3: And if anyone says anything to you, you shall say, 'The Lord needs them,' and he will send them on immediately."
Jesus would not allow the disciples to just walk away with these animals without the owner's consent or blessings. It was just as Jesus predicted, they were confronted and asked what they were doing with the donkeys, the disciples repeated what they were told to say, "The Lord has need of them," after which permission was given to untie the donkey and its colt and take them both to where Jesus was waiting.
Verse 4-5: 4 Now this took place so that what was spoken through the prophet would be fulfilled:
5 "Say to the daughter of Zion,
'Behold your King is coming to you,
Humble, and mounted on a donkey,
Even on a colt, the foal of a donkey.'"
Verse 6-7: Once the disciples returned to Jesus and brought the donkey with its colt, they began to lay on them the garments on which He sat.
Looking closely at these verses, we need to stop reading for a while and meditate on what we have just read and listen carefully at what God is saying to us through His wonderful word.
I love horses and donkeys and both have special usages. Horses have been used for centuries, sending them out into battle, the donkey is a beast of burden, although they are not a beast, the donkey is an adorable animal who needs to be loved and to share with you, its love. The greatest of all gifts is that it once carried our Lord through the gate and along the streets of Jerusalem.
In the Western times of America many a man's bones were broken as they tried to break in the horses so that they could be rode by man. The donkey also never came peaceably, in fact they would kick more aggressively than horses, but with Jesus the foal was very peaceable. I should imagine that bringing the mother of the colt along would help keep the colt and its mother very calm along their journey through the streets of Jerusalem.
Verses 8-9: What a wonderful sight, the multitudes going before Jesus, some spreading their garments in the road before Him whist others were cutting Palm branches from the trees and spreading them in the road before Him, the Palms were waved to celebrate the King of the Jews, just as would happen in our modern world today should a king or queen visit our town, instead of laying garments they would lay a red carpet and wave small flags instead of palm leaves.
Three times a year the population of Jerusalem swelled, especially during Passover.
The crowds heard that Jesus was coming and ran to meet Him along the way laying their garments before him, many went to meet Jesus not because of who He was but because they had heard or witnessed the raising of Lazarus from the dead, whilst others were praising God for all the miracles which they had seen.
And as soon as He was approaching, near the descent of the Mount of Olives, the whole crowd of the disciples began to praise God joyfully with a loud voice for all the miracles which they had seen.
Luke 19:37
The people were recognising Jesus as their king who would finally free them from the tyrannical rule of the Roman government.
Then they hurried, and each man took his garment and put it under him on the bare steps, and blew the trumpet, saying, "Jehu is king!" 2 Kings 9:13
The crowds who were going before and those following Jesus were shouting Hosanna to the Son of David;
Blessed is He who comes in the name of the Lord; Hosanna in the highest.
Today we are so used to singing songs that have the word Hosanna in, rather the title of the song, or some of the hymn or worship songs verses, without knowing the meaning of the word, we sing Hosanna because that is what is written in the song sheet.
We often sing Hosanna as a song of praise and worship which of course it is but the Jews, Hosanna meant "save us" "help us" "deliver us,"
Please, O Lord, do save us; Please, O Lord, do send prosperity! Psalm 118:25
This is something that the chosen people of God were used to shouting through centuries of captivity, "Lord help us," "Lord Save us," "Lord deliver us,"
The people were shouting for a redeemer who they could crown as their king and who would free them from their Roman slave masters.
There was a very special reason why Jesus rode into Jerusalem on a donkey and not on a white Stallion.
Only a warrior would lead his army riding on a white stallion, an animal of power and authority. Its rider would be victorious and triumphant in his battles and to ride into Jerusalem on such an animal at this time was not what Jesus came into this world for. There will be a time when Jesus will be seen on a white horse, as He rides in victory as the King of kings and the Lord of Lords
The Coming of Christ
11 And I saw heaven opened, and behold, a white horse, and He who sat on it is called Faithful and True, and in righteousness He judges and wages war. 12 His eyes are a flame of fire, and on His head are many crowns; and He has a name written on Him which no one knows except Himself. 13 He is clothed with a robe dipped in blood, and His name is called The Word of God. 14 And the armies which are in heaven, clothed in fine linen, white and clean, were following Him on white horses. 15 From His mouth comes a sharp sword, so that with it He may strike down the nations, and He will rule them with a rod of iron; and He treads the wine press of the fierce wrath of God, the Almighty. 16 And on His robe and on His thigh He has a name written: "KING OF KINGS, AND LORD OF LORDS."
Jesus didn't ride into Jerusalem as a man of war riding on a white stallion, but on a donkey, even the foal of a donkey, in humility and in peace.
During His ministry the Jews tried in vain to have Jesus crowned as their king, Jesus came as the Prince of Peace and His Kingdom is not of this world. Jesus came to serve and not be served and within a few short days would show to the world the extent of that love by laying down His life and carrying the sins of the world upon His pure and Holy body.
Let us pray.
Heavenly Father, we thank you for Your everlasting love for this world, that while we were yet sinners, Christ died for us.
We thank You Lord Jesus that You left Your heavenly home, to be born into human flesh and bones to feel the hurts and rejection by the people that You came to save and yet Your love broke down barriers and through Your love You carried our sins upon pure and holy body and was nailed to a wooden cross on Calvary.
We thank You Lord that through Your sacrifice we may now have eternal life as You have now reunited us with our heavenly Father.
We thank You Lord with all of our hearts, and may our lives be used only to serve You and to bring glory to Your Holy Name. Amen.
Now Father as we go our separate ways, I ASK Father for Your loving protection on each of Your children here today until we meet again next week.
Amen.
Now may the blessing of our Lord Jesus Christ and the love of God and the Fellowship of the Holy Spirit be with you all, now and forever more.
Amen.
Reading the Bible in One Year
Welcome to the start of our Daily Bible Readings
Church For All Nations Daily Reading Programme, (Reading through the Bible in One Year.)
It would be so easy and less time consuming to just list the Daily Scripture Readings as we have on our Facebook pages for a number of years to encourage every Christian to find the books of their bibles themselves, which also is a teaching lesson.
​
The Question that keeps entering my heart;
​
What if a person doesn't own a bible through no fault of their own, simply because they are poor. Today we are going to give the Daily Bible Readings as the Scripture Verses on the home page of our website and will give the full written texts on our sermon page.
The Bible is the inspired word of God and is our source of strength to live our daily lives that is pleasing to God and to
strengthen us when faced with sinful desires of the heart and to share God's love to our family, friends and neighbours.
Church For All Nations is now call for 2019 to be the year of studying the bible, so that we will be equipped when faced
with any new challenges or questions that we may be asked about our faith.
Our One Year Bible Reading Programme is a daily reading of the Old testament and the New testament.
It doesn't what day of which month you start your Bible Reading, it will take you 365 days from the first verse of Genesis
to the last verse of Revelations.
During your study it is very important to understand the fullness of God's message; the Bible is a wonderful book and
when studied will be our constant guide.
The Old and the New Testament daily readings are included from the beginning, some of our daily bible readings will also have readings from both the Old and the New testaments, both books are very important to your bible studies.
The Bible is our teaching Manual, The Holy Spirit is our Teacher.
Before you begin to read through the Scripture Readings, Pray and ask God to speak to you through His Word and to open your heart to what he is.Start to study His word slowly, don't rush your reading, read through the passages in one go and then each verse slowly. Looking up the various scripture verses in a good Bible Dictionary and a good Bible Concordance, if you don't have a Bible Dictionary or Bible Concordance, don't worry as there are many books online that you can look at free of charge.Before too long studying your Bible will be an enjoyment and a pleasure as you draw closer to God each day through prayer and Bible Study.
All Scripture is inspired by God and profitable for teaching, for reproof, for correction, for training in righteousness; so that the man of God may be adequate, equipped for every good work. 2 Timothy 3:6-17
Remember: Read the Scriptures, Study the Scriptures and inwardly digest the Scriptures, FINALLY, don't just learn the scriptures for head knowledge; Store the Scriptures in your HEART and live by them and be guided by the Holy Spirit
Todays Scripture Reading
27 June 2022

Day 21: Exodus 1-3