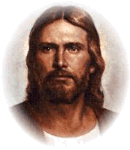 And Jesus came up and spoke to them, saying, "All authority has been given to Me in heaven and on earth. Go therefore and make disciples of all the nations, baptizing them in the name of the Father and the Son and the Holy Spirit, teaching them to observe all that I commanded you; and lo, I am with you always, even to the end of the age."
Matthew 28:18-20
The final commission of our Lord and Saviour Jesus Christ before He ascended into heaven
Reaching every Nation with the Love of Christ Jesus
Children are a very important part of our ministry and our next generation of world leaders. There is an old saying "give me the child and I will show you the man" this was attributed to the founder of the Jesuits, St Ignatius Loyola. Children through the centuries have been used and abused, many today are still in slavery, I ask you today to look at each child through the eyes of Jesus, who once rebuked His disciples from stopping the children from coming to Him, But Jesus said, "Suffer little children, and forbid them not, to come unto me: for of such is the kingdom of heaven."
Matthew 19:14. Our SUNDAY SCHOOL is thriving as more and more children need to learn about Jesus, but we are short of SUNDAY SCHOOL MATERIALSAND NEED YOUR HELP TODAY!
"Changing one child's life today could lead to a better world tomorrow!"