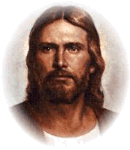 And Jesus came up and spoke to them, saying, "All authority has been given to Me in heaven and on earth. Go therefore and make disciples of all the nations, baptizing them in the name of the Father and the Son and the Holy Spirit, teaching them to observe all that I commanded you; and lo, I am with you always, even to the end of the age."
Matthew 28:18-20
The final commission of our Lord and Saviour Jesus Christ before He ascended into heaven
Reaching every Nation with the Love of Christ Jesus
Terms & Conditions
Page Two
1. You must not launch 'denial of service' attacks; 'mail bombing attacks; or 'flooding' attacks against a host or network.

2. You must not interfere or attempt to interfere with the operation of these servers, or third party servers.

3. You must not use the Service for any commercial purpose, or to distribute any advertising or solicitation of funds or goods and services, or to solicit users to join competitive online services;

4. You must not promote an illegal or unauthorized copy of another person's copyrighted work, such as providing pirated computer programs or videos or links to them, providing information to circumvent manufacture-installed copy-protect devices, or providing pirated music or links to pirated music files.

5. You must not download any file posted by another user of a Communication Service that you know, or reasonably should know, cannot be legally reproduced, displayed, performed, and/or distributed in such manner.

6. Do not engage in any chain letters, contests, junk email, pyramid schemes, spamming, surveys or other duplicative or unsolicited messages (commercial or otherwise); or use any Church For All Nations domain name(s) as a pseudonymous return email address

7. You must not post personal and confidential information; for example and not limited to, don't post someone's credit card details, Social Security numbers, or unlisted telephone number, please note that information that is available in public records is not considered to be private or confidential under our policies

8. You must not Collect or store data about other users in connection with the prohibited conduct and activities set forth in this Section 4
You agree that your Account Information will always be complete, accurate and up-to-date. It is your responsibility to keep your Account Information and password confidential at all times, and for restricting access to your computer to prevent unauthorised access to your account, you are solely responsible for all activity that occurs to your Account Information when you are logged in to your account.
If you become aware of any unauthorized use of your account or Account Information, or any other breach of security, you agree to notify Church For All Nations.co.uk immediately. You may not use another person's Account Information.
Church For All Nations.co.uk does not endorse, support, represent or guarantee the truthfulness, accuracy or reliability of any communications posted via the Service or endorse any opinions expressed via the Service. You acknowledge that any reliance on material posted via the Service will be at your own risk, if in doubt please seek professional consultation.
Church For All Nations.co.uk reserves the right to remove any content that is deemed harmful, or that is in violation of Church For All Nations.co.uk terms and conditions, but we shall not be obligated to take any such actions, and will not be responsible or liable for content posted by any subscriber in any forum, message board, publicly transmitted through the use of our guest book or other area within the Service,
Church For All Nations.co.uk will co-operate with law enforcement and prosecute offenders to the full extent permissible under the law.
[We will fully co-operate with the police or any other law enforcement authorities, or court order requiring us to disclose the identity or any other details of any person or persons in breach of Paragraph 4].

5. Links to other Sites
Links to third party websites are provided for your convenience only.
We have not reviewed any third party website and are not responsible for such third party websites or their content.
We do not endorse any third party websites or make any representations to them, or any material within them.
If you choose to access any third party websites link from our website, it is entirely at your own risk.
If you would like to link to this website, you may only do so on the understanding that you may link to, but do not replicate, any page on this website, and subject to the following conditions.
1. You do not in any way imply that we are endorsing any services or products, unless this has been specifically agreed with us.
2. You do not misrepresent your relationship with us or present any false information about us.
3. You do not link from a website that is not owned by you.
4. Your website does not contain content that is offensive, controversial, infringes on the civil liberty of any individual persons, it must not also infringe on any intellectual property rights or other rights of any other person or persons.
If you choose to link to our website, in breach of Paragraph 5.1, 5.2, 5.4 you shall fully compensate us for any loss or damage that is suffered as a result of your actions.
6. Our Contract
We can only at this present time accept orders in England, Wales, Scotland and Ireland., orders outside of these countries will not be accepted.
7. Return Of Goods
Please review our Returns Policy, which applies to products purchased from us. In addition to your 30-day returns guarantee, customers in the European Union are entitled to a statutory cooling-off period of seven business days. Details of this statutory right and an explanation of how to exercise it are provided in the Returns Policy.
8. Pricing and availability
We list availability information for products sold by us on the website, including on each product information page. Beyond what we say on that page or otherwise on the website, we cannot be more specific about availability. Please note that dispatch estimates are just that. They are not guaranteed dispatch times and should not be relied upon as such. As we process your order, we will inform you by e-mail if any products you order turn out to be unavailable.
Despite our efforts, a small number of the products in our catalogue are mispriced. Rest assured, however, that we verify prices as part of our dispatch procedures. If a product's correct price is lower than our stated price, we charge the lower amount and send you the product. If a product's correct price is higher than our stated price, we will, at our discretion, either contact you for instructions before dispatch or cancel your order and notify you of such cancellation, All prices include VAT
9. Disclaimer
The Bible is the inspired word of God, and we at Children of the World for Christ Ministries stand firm upon the teachings of the Holy Scriptures.
We take all reasonable steps to ensure that all the information on this website is correct, especially with our Bible Study pages and Bible Trivia.
Due to the variety of Bible translations and our human failure, mistakes sometimes do happen.
If there is any part of our website, especially the Bible study pages and Bible Trivia questions that any person does not understand through using a different translation, or if any person considers that we have made any mistakes, we would ask that you contact us through the contact page of our website, where we can discuss the question(s), or if a mistake has been made we will rectify that mistake immediately.
We may make changes to the material on this website, at any time and without notice.
The material on this website may be out of date, and on rare occasions incorrect, and we make no commitment to ensure that such material is correct or up to date.
To the maximum extent permitted by law, all materials on this website, is provided without any conditions or warranties of any kind, we provide access and use of this website on the basis that we exclude all representations, warranties, and conditions, which but for these terms may have effect in relation to this website.
You acknowledge and agree that by accessing or using the Services or Materials, you may be exposed to Materials (including Shared Group Content) from others that you may consider offensive, indecent or otherwise objectionable and hereby do waive any legal or equitable rights or remedies you have or may have against Church For All Nations.co.uk, with respect thereto, and agree to indemnify and hold Church For All Nations.co.uk, its affiliates, and/or licensors, harmless to the fullest extent allowed by law regarding all matters related to your use of the site.